SYSA Indoor Soccer Academy – January 2023
>
>
SYSA Indoor Soccer Academy – January 2023
SYSA Indoor Soccer Academy
Participants will work on foot skills; dribbling, turning, receiving, passing, and finishing. Small-sided games at the end of each session. Participants are encouraged to wear athletic or gym shoes as this will be held on a basketball gym floor.
Sessions led by a Washington East FC Coach.

Parents – sign up to be an Assistant Coach. Work with a small number of players under the direction of the Head Coach. (A great way to add new soccer drills /games to your own outdoor practice notebook!)
Our mission is to provide sports activities for all youth where everyone plays, develops skills, is taught good sportsmanship, and learns the value of being a team player.
Follow us on Facebook and Instagram #Play4SYSA
Registration Full
Program Details
Tuesdays; 1/3, 1/10, 1/17, 1/24, 1/31
5:30 – 6:25 pm: Birth years; 2017s, 2016s, 2015s, 2014s
6:30 – 7:30 pm: Birth years; 2014s, 2013s, 2012s, 2011s, 2010s, 2009s
Registration Deadline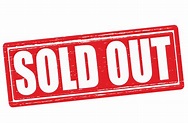 Registration FULL.
Academy Fee
$85 (includes a t-shirt)
Player provides
Athletic attire, athletic/gym shoes, labeled water bottle, and bring their own soccer ball.
Location
The Warehouse – (Google Map)
800 N Hamilton Rd
Spokane, WA 99202
DICK'S Sporting Goods
Need athletic shoes or a soccer ball?
LINK for coupon weekend (coming soon!)
LINK for additional coupons
ALERT- for better communications please add the following: support@stacksports.com, clubnews@bluesombrero.com and receptionist@sysa.com as contacts in your phone/email.  There have been several issues with coaches and parents not receiving team information due to emails going to spam, junk, and trash.
Blue Sombrero Sports Connect – LOGIN OR CREATE YOUR NEW ACCOUNT HERE
---