Spring Quick Rip (Flag) Co-ed Rugby
>
>
Spring Quick Rip (Flag) Co-ed Rugby
Spring 2021 Quick Rip (flag) Rugby
Quick Rip (flag) Co-ed Rugby is a noncontact version of Rugby.  It's designed to be very fast, very offensive oriented and all kids get to handle the ball and score.
Great complementing sport for flag football players and wrestlers.
Free Introduction Clinic offered May 1. Learn the basics of running, catching, ripping the tags.
Our mission is to provide sport activities for all youth where everyone plays, develops skills, is taught good sportsmanship, and learns the value of being a team player.
LINK to latest State Guidelines, Healthy Washington – Roadmap to Recovery.
Within Phase 2, youth athletes participating in outdoor sports are allowed (no tournaments), maximum 75 per field including spectators.  Facial coverings required for all coaches , volunteers and athletes.
Sporting Activities Guidelines Covid 19
SYSA Return to Play Guidelines
Registration coming soon
Season Dates
May 17 – June 16
Registration Deadline
Register on or before May 6th
Training Details
$70 1st/2nd grade
$70 3rd/4th grade
$70 5th/6th grade
Training Location & Times
Training with scrimmages
Mondays/Wednesdays (10 sessions)
5:30-7:00 pm
Andrew Rypien Field  (Google Map)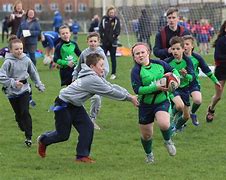 Included
T-shirt
Player Provides
Athletic gear appropriate for the weather, athletic shoes or cleats, labeled water bottle, hand sanitizer, mask to be worn at all times
ALERT- for better communications please add the following: support@stacksports.com, clubnews@bluesombrero.com and receptionist@sysa.com as contacts in your phone/email.  There have been several issues with coaches and parents not receiving team information due to emails going to spam, junk and trash.
Blue Sombrero Sports Connect – LOGIN OR CREATE YOUR NEW ACCOUNT HERE