Summer 2021 Outdoor Volleyball Camp
Our mission is to provide sport activities for all youth where everyone plays, develops skills, is taught good sportsmanship, and learns the value of being a team player.
Follow us on Facebook and Instagram #Play4SYSA
WA State Covid Update
As of June 30, 2021, Washington State is reopened. All previous sporting guidelines are repealed.
Two documents were released; Washington Ready and Order of the Secretary of Health Amending 20-03 regarding Face Coverings Statewide. There are exceptions to the face covering requirements, including: people are not required to wear face masks while outdoors.
    LINK: State of Washington Department of Health
Registration Open
Outdoor Volleyball Camp
Program information: Jun 28 – Jul 2  (Mon – Fri), 9:00 am – 12:00 pm, Farwell Elementary
RESCHEDULED – July 19th – 23rd
Registration Deadline: Jun 24  July 15th
Ages: 6 – 12 years
Camp Fee: $155.00
Player provides; Athletic attire appropriate for the weather to include; athletic shoes, labeled water bottle, labeled hand sanitizer, and a mask to be worn according to the latest Covid 19 Sporting Guidelines.  Skyhawks Covid Guidelines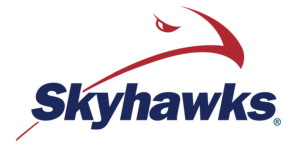 ALERT- for better communications please add the following contacts to your phone/email: support@stacksports.com, clubnews@bluesombrero.com and receptionist@sysa.com. There have been several issues with coaches and parents not receiving team information due to emails going to spam, junk or trash.
Blue Sombrero Sports Connect – LOGIN OR CREATE YOUR NEW ACCOUNT HERE