Spring Wendle Tournament
>
>
>
Spring Wendle Tournament
Soccer Tournament 2018
Thank you for a GREAT tournament.
See you next year!
The SYSA annual Wendle Soccer Tournament is an optional tournament for SYSA recreational teams. There is an additional cost per team to participate. Only Coaches may register for this event. Coaches should use their 3 letter SYSA Team code when registering.  This fun tournament is reserved for SYSA registered players and teams only.  All fees are non-refundable and no cancellations.
Please be aware that this is a tournament, there will/can be multiple games on one day and schedules are done at random where there is no advantage given to any one team. Games can be scheduled from May 16 – May 20 on any of those days.
More than likely everyone will play on Sunday as it is a tournament. Please make sure to communicate this with your team/parents.
2018 Wendle Field Map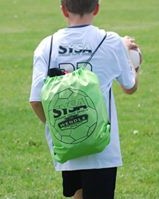 Tournament Rules HERE
Dates of games
May 19-20
Registration is CLOSED
Register by May 3 (closes at 11:59pm)
Fees
2010, 2011, 2012s   $40 (3 Game Jamboree) Each player will receive a participation gift.
2004-2005s, 2006-2007s, 2008s, 2009s  $75 (Minimum 3 games). Top two point earners will play a championship match.
Schedules (link)
Available
Location
Andrew Rypien Fields
All Fees are non-refundable and no cancellations.
Registration by Team Only with SYSA Team Code
---