SYSA Fundraising Event
Breakfast… with a side of Sportsmanship
The SYSA annual breakfast is a celebration of our mission "…to provide sports activities for all youth where everyone plays, develops skills, is taught good sportsmanship, and learns the value of being a team player."
Our 2014 breakfast was a great success!  Thank you to all our table sponsors, donors, and volunteers who helped make this event possible.  Together we raised over

$25,000

for the SYSA Financial Assistance Program!
A special thanks to our featured speaker, Beau Baldwin and our Master of Ceremony, Whitney Ward.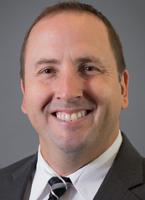 BEAU BALDWIN
EWU Head Football Coach
When
Thursday, April 24, 2014, 7:30-9:00 AM
Where
Northern Quest Resort and Casino
100 N. Hayford Road, Airway Heights, WA 99001.
Breakfast is a hot and hearty complimentary fare, which includes the opportunity to support SYSA's Financial Assistance program, field and facility development, and sports programs. We are thrilled to have Coach Baldwin as our featured speaker this year and look forward to what he has to share.
We invite you to consider a sponsorship and/or attending as a guest. We are committed to creating and maintaining opportunities for kids to play youth sports regardless of their circumstances. Your corporate and individual support ensures these opportunities continue in the future!
Come join us!
To sponsor a table or make reservations please contact:
Troy Nealey
Marketing & Development Director
troy@sysa.com
(509) 536-1800 x 103
Download Form Here
Breakfast Sponsorship Form
If you or your company would like to sponsor the event please click the button to the right to download the sponsorship form and return it via email to troy@sysa.com, fax (509) 534-0191 (Attn: Troy), or in-person to the SYSA office at 800 N. Hamilton, Suite 201, Spokane WA 99202
Download Form Here